Viking Collector Sprocket
Viking 720 Series molded chain saver rim sprockets come with UHMW-PE sprocket rims and Glass Filled Co-Polymer hubs.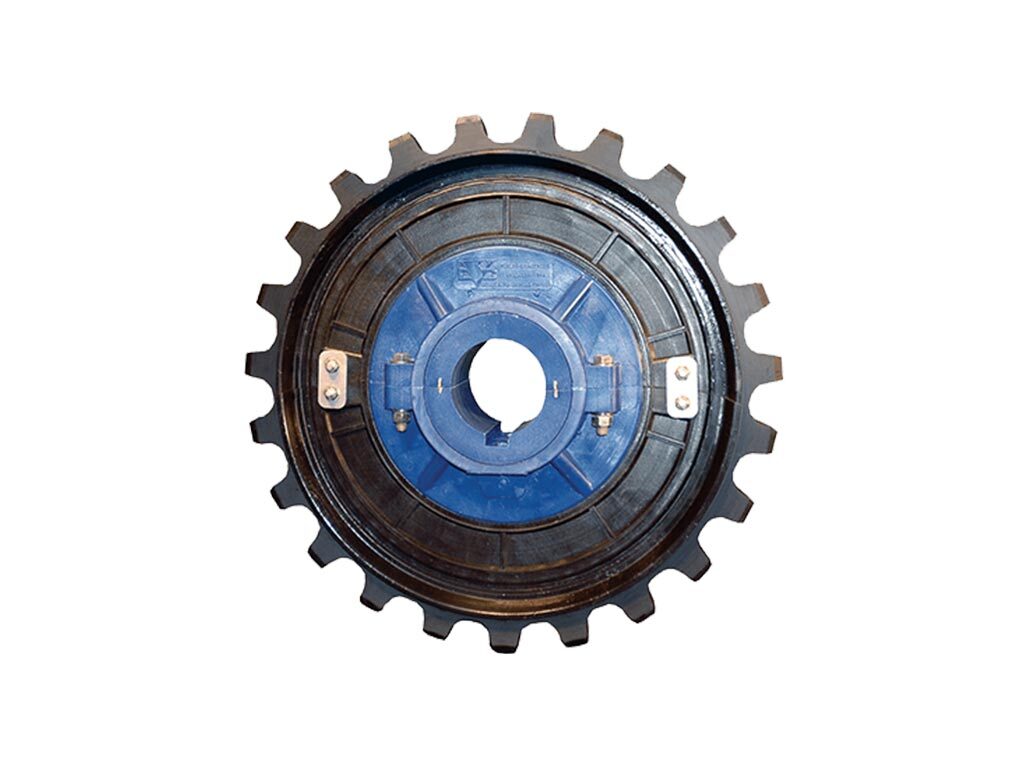 Our unique ability to combine more than one material in a single sprocket allows us to utilize the desirable characteristics of each of the engineered plastics to maximize service life. Other sprocket materials available: Nylon, Polyurethane, UHMW, Cast Iron Chilled Rim, Cast Iron c/w Replaceable UHMW Sprocket Rims.